Sulla scia dei romanzi che hanno come protagonista i "libri" - che sanno accoglierti nei momenti più bui, aprirti le porte a mondi sconfinati e suscitare profonde emozioni - un'altra anteprima da aggiungere alla mia già infinita lista dei prossimi acquisti letterari.
"
Tutta colpa di un libro
" è stato uno dei romanzi più contesi degli ultimi anni fra gli editori di tutto il mondo, e appena uscito ha conquistato i librai indipendenti americani.
Shelly King ci regala una storia di pagine nascoste e romantici segreti e racconta di come a volte la felicità si celi nei luoghi più inaspettati.
Perché i libri hanno il potere di aiutare a trovare davvero l'amore...non solo sognarlo.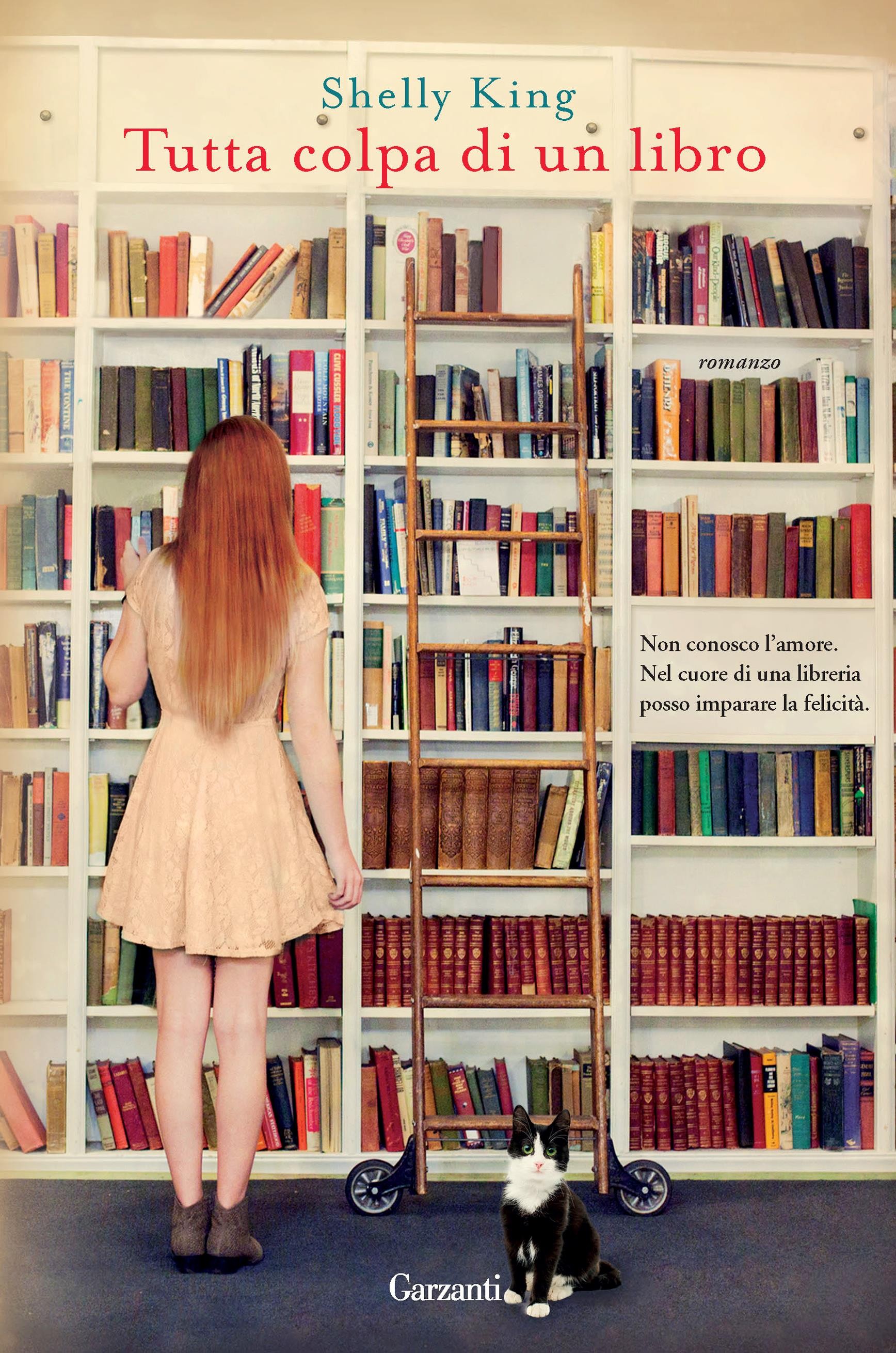 Shelly King
Titolo originale: "The Moment of Everything"
Pubblicazione:

5 marzo 2015
Non conosco l'amore
Nel cuore di una libreria posso imparare a felicità
CONTENUTO:
È venerdì pomeriggio e, come ogni giorno, Maggie è andata a rifugiarsi nel suo posto preferito, la libreria Dragonfly di Mountain View, California.
Accoccolata nella grande poltrona di liso velluto verde, circondata da pile di vecchi libri usati
e con un romanzo d'avventura in grembo, Maggie legge di eccitanti scorribande e amori tempestosi.
Fra gli scaffali polverosi riesce quasi a dimenticare di avere perso il lavoro e di avere il conto in banca quasi a secco. E oggi le capiterà fra le mani qualcosa di veramente speciale: una copia logora e ingiallita dell'Amante di Lady Chatterley.
Non si tratta di un libro qualsiasi, perché i margini delle pagine nascondono la corrispondenza di un uomo e una donna che non si conoscono, Henry e Catherine.
Parole d'amore e corteggiamento, frasi piene di gentilezza e passione, fino all'ultimo messaggio, una richiesta di appuntamento…
Chi sono i due? Saranno riusciti a trovare il coraggio di guardarsi negli occhi e rivelare la loro identità?
Maggie si appassiona alla loro storia e vorrebbe saperne di più. Perché quelle parole piene di emozione lei le ha sempre lette nei libri, ma non immaginava che si potessero dire veramente. O almeno, lei non l'ha mai fatto.
Ma la vita è pronta a sorprenderla, perché la libreria Dragonfly è in pericolo. All'angolo della strada si è aperta una nuova libreria di catena e i suoi libri intonsi e luccicanti minacciano di cancellare per sempre il segreto fascino delle pagine di un tempo.
Maggie non si arrende, deve trovare il modo di salvare la Dragonfly.
Proprio il segreto di Henry e Catherine, quei romantici messaggi scritti a mano, possono cambiare il destino della vecchia libreria. E forse anche il suo…
Shelly King l
avora per una società di software.
Le sue storie sono state pubblicate da
GW Review, Epiphany, Slow Trains, the Dos Passos Review e la Coe Review
.
Vive nelle montagne di Santa Cruz con il marito, due cani di grossa taglia
e un gatto.